Featured Item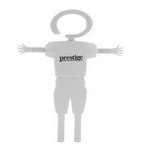 Buddy
Hang it to charge your phone. Hang it in your car while you drive. Hang it anywhere to listen to music. Hang it on your screen for multiple use. Hang it on your jeans! Holds your cell phone, GPS devic...

Jack Wilson's Promotional Products
Promotional products are powerful. They're long-lasting, cost-effective and they work, both as effective forms of communication and as useable, necessary tools.
Jack Wilson's online promotional catalog contains a sampling of over 800,000 products that can be branded with your logo.
When you find what you are looking for, please contact us so we can discuss your needs in greater detail, or use our shopping cart to submit your order - our secure check out makes it safe, easy and convenient. If you are just browsing, click on our 'request for more information' option and we'll get back to you.